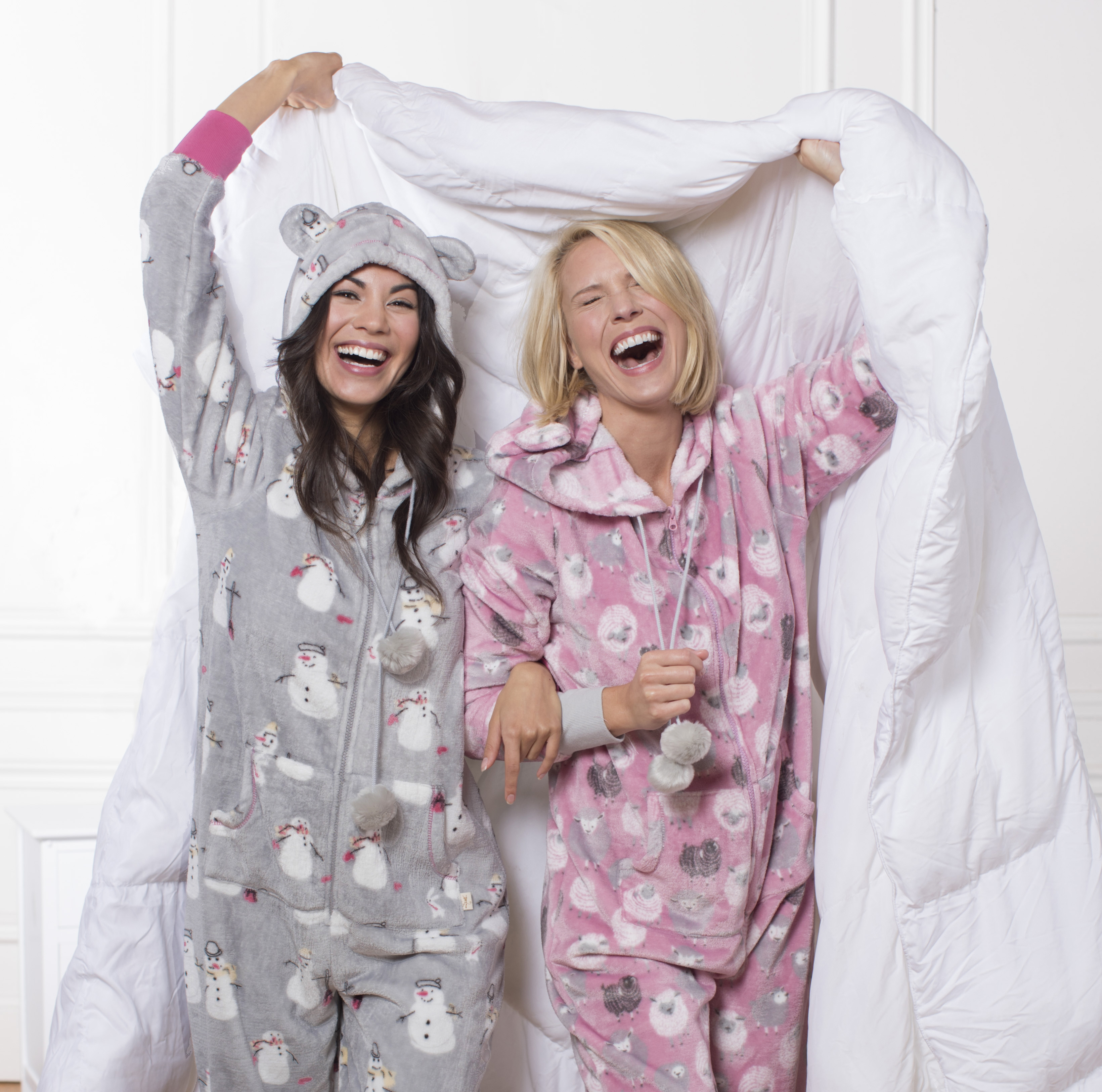 The holiday's are upon us and we are excited about a new tradition! Ugly Sweater Parties are out, and Onesie parties are in!
Onesie parties are perfect for getting together with friends around Christmas and Hanukkah to celebrate the holidays. They add an extra level of cheer and festivity to your event, plus all your guests could not be more comfortable.
Give out awards for the best onesie, have guests bring their favorite hot chocolate toppings, and settle in for a holiday movie marathon.
Onesie Parties are also perfect for New Year's Eve. If you're tired of spending a ton of money to get all dressed up and go to a crowded over priced restaurant, try hosting your friends at home! Ringing in the new year in comfort is a welcomed change to traditional NYE parties.
Munki Munki onesies are the softest you can find and come in adorable prints!
As with all munkimunki.com products, we offer free ground shipping.