Valentine's Day is just around the corner! Munki Munki has the best gift for your significant other - pajamas! Lingerie is overrated, treat your valentine to comfort and sweet dreams with adorable and soft pajamas from Munki Munki. Pick a pajama set that matches your valentine's interests! We have a variety of prints and styles to choose from so you can pick the perfect pajamas for your partner's personality! Here are a few options for the animal lover, the mixologist, the traveler, and the conservationalist!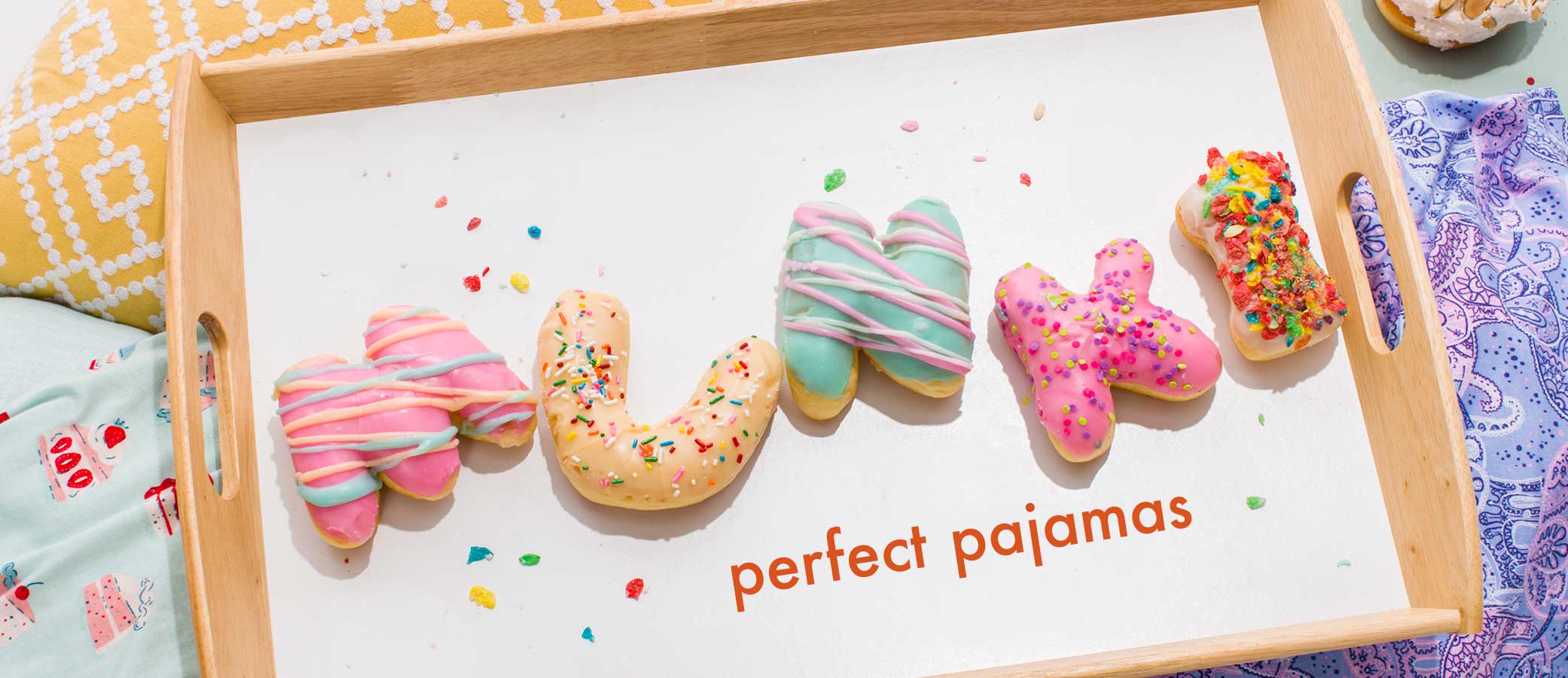 Pajamas for the Animal Lover
If your significant other is the type of person to bring home stray animals and ugly cry at Marley and Me, we have the perfect pajama sets for her this Valentine's Day. Check out our All Dogs Welcome pajama set. The illustrations feature a variety of dog breeds looking happy and playful! The puppy illustrations look almost as cute as your Valentine will look in her new pajamas!
If your partner is more of a cat-person, we have the perfect set for her, too. Our Yarn Kitties Flannel Pajamas show a cat rolling around on a ball of yarn and expressing a variety of moods. These pajamas are perfect for the cat mama who loves to snuggle up with her cat-baby at the end of a long day.
Thermal Pajamas for the Mixologist
If you choose to avoid the crowds this Valentine's Day, you might find yourself with your partner at home mixing up your favorite cocktails! Make the day special by gifting her the cutest cocktail themed pajamas! These pajamas will inspire you to get creative and make a unique specialty cocktail for Valentine's Day. After a couple drinks, you just might be inspired to dance. If so, check out these 20 Songs to Get You Dancing in the Living Room to make this Valentine's Day one that she'll never forget.
Champagne's for celebrating, and obviously you're celebrating your love and partner on Valentine's Day. Treat her with a bottle of Vueve Clicquot and our Champagne Dreams Jersey Pajama Set. Popping a bottle will never have been so romantic. :)
PJs for the Traveler
If your SO is the wanderlusting type, you won't find a better gift than our Passport Stamps Long Sleeve Flannel Pajamas. Pair this pajama set with a couple of plane tickets and you'll give her a gift she'll never forget! The print on these pajamas will encourage you both to daydream about your future trip and all the places you'll visit!
PJ Sets for the Conservationalist
Are your partner's favorite pastimes watching nature documentaries and getting in arguments on Facebook about environmental conservation? If so, we have the best pajama set for her. Our Blowing Dandelion Short Sleeve Jersey Pajama set will help inspire her to continue being an activist for the environment and all living things. The illustrations on these pajamas are dreamy, relaxing, and perfect for a restful night's sleep. If she prefers the color pink to blue, we also have an adorable daisy print classic pj set!
Ultimately, no matter what your valentine is into, we have unique prints and comfortable styles that she's sure to love. This year, don't pick up chocolates and flowers on the way home from work. Put some extra thought into your gift this year and make her feel special! Take a look at all the prints from Munki Munki to find the ones that are perfect for your valentine!