Winter has officially arrived and we're all patiently awaiting our first snow day! There's nothing like waking up to realize that nature has gifted you a day free of responsibilities. A snow day is a required day off, and it's the best time to relax and enjoy the day at home with family. You might lounge in bed all morning, or tackle some household chores, or you might head outside for some snow day activities with the kids. No matter what you choose to do, be inspired by our unique patterned flannel pajamas. The whimsical illustrations will encourage you to make the best of a snow day and the warm, soft flannel fabric will keep you warm during the day's activities!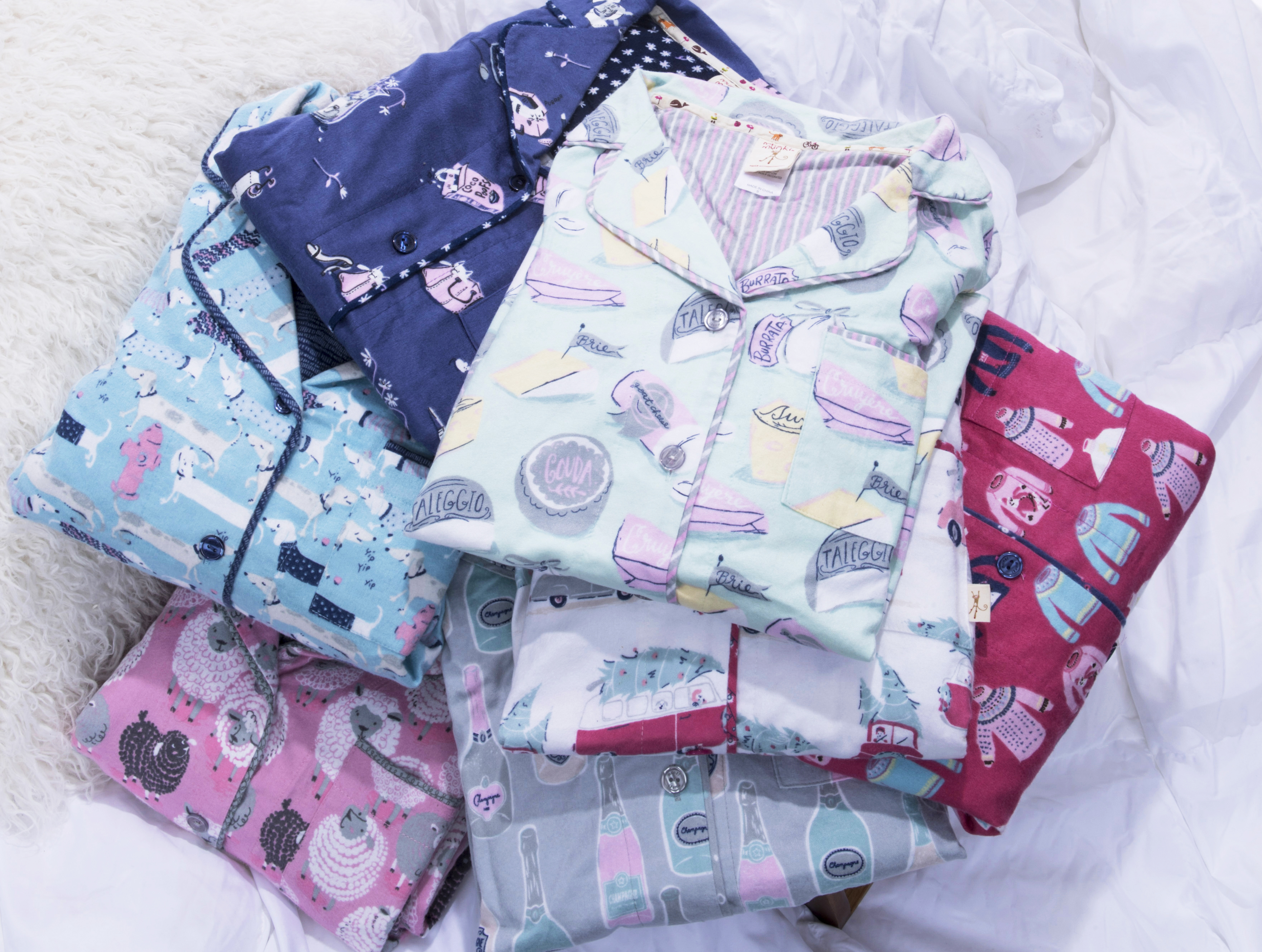 Fancy Coffee Competition
The design on our gray fancy coffee flannel night shirt will encourage you to treat yourself to a delicious hand-crafted cup of coffee. It's a snow day so there's no pressure to be running out the door with a cup of lukewarm bland coffee in an attempt to make it to work on time. Since you have time to create a delicious cup of coffee, why not have some fun with it! Try adding some ground cinnamon and nutmeg to your grounds and use a french press for the prefect fresh brewed taste with a twist. Stir your coffee with a candy cane for some Christmas cheer and added sweetness. Want more inspiration? Check out Coffee Lover's Delight for some amazingly yummy ideas. Is your coffee ready? Great! grab the book you've been meaning to read (Need ideas? Oprah's Book Club is a no-brainer for the best books on the shelf today!) and curl up on the couch in your soft flannel women's pajamas.
2. Catch up on your Sleep and Knitting
Sometimes making the best of a day off, is taking time to relax and catch up on sleep. In our soft pink black sheep flannel classic PJs, you can literally count the sheep and relax all day. Don't worry about laundry, vacuuming or any household chores. Give yourself the time you need to feel rested and refreshed. Or, maybe these sheep inspire you to finish that knitting project you started? Need a quick gift for a friend? Check out Craftsy's list of What to Knit Next.

3. Get Crafty
Another way to make the best of a snow day is through inside games with the family! Being cooped up in the house doesn't have to be boring! Our sock monkey kids flannel pajamas can motivate you and kids to get creative! You can even try a new craft, like making sock puppets or playing a new card game. How about making this Cutter Quilt Snowman, you can use old clothing scraps from the whole family to make this a snowman that will melt your heart for years to come. Take the day to get creative and make fun family memories in cozy flannel pajamas!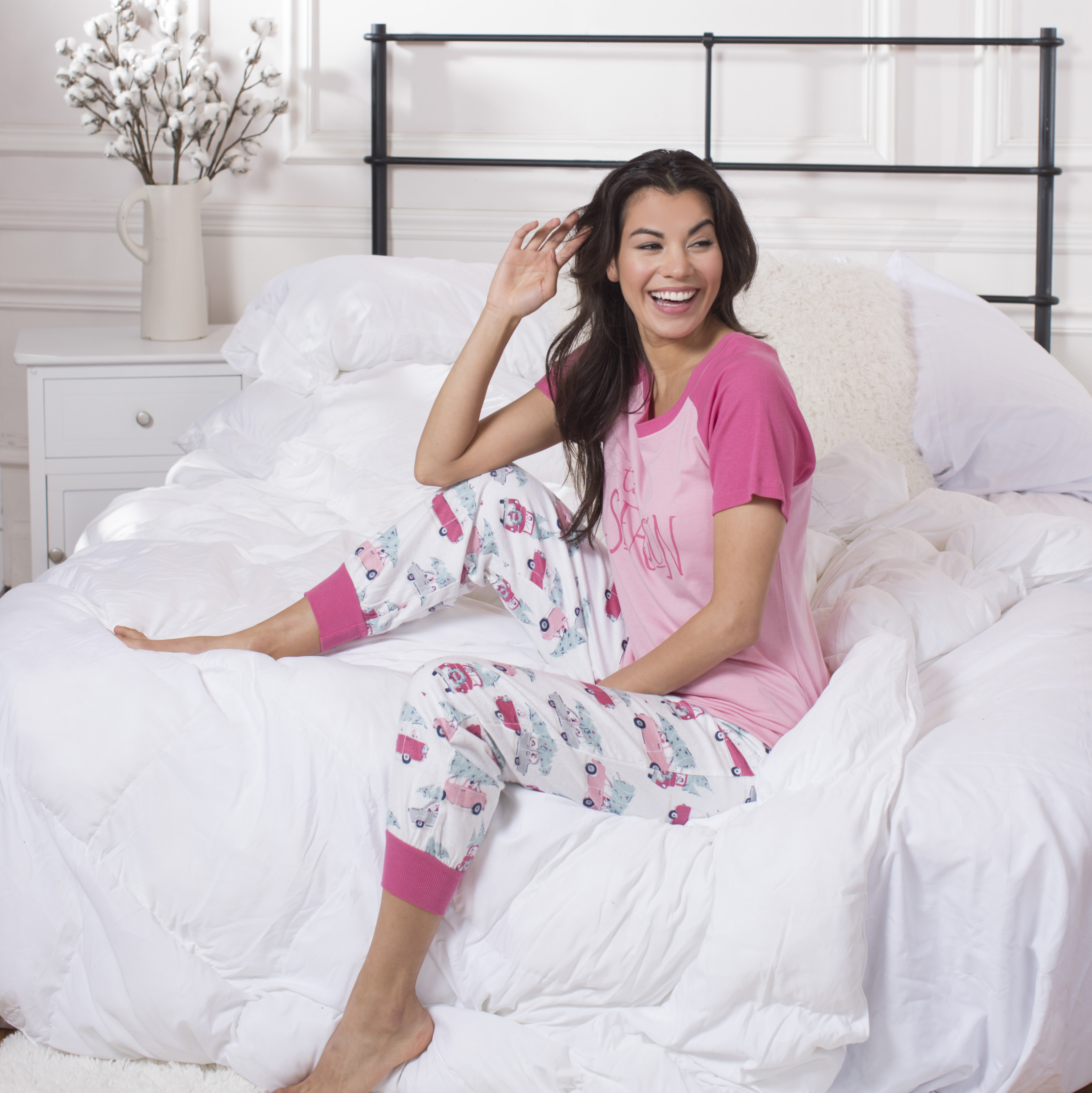 4. Get out in the Snow
If you and the kids start to get a little stir crazy in the house, layer the snowsuit over our snow angels flannel classic PJ set and head outside! A snow day can be perfectly spent crafting a snowman with carrot noses, smooth rock buttons, and an old scarf. (If you want to get snowman making down to a science, here's how to make the perfect snowman to really bring Frosty to life!) Snow angels, snow forts, and playful snowball fights can also be super fun for the entire family. Plus, our flannel pajamas will be sure to keep everyone warm so that you don't have to worry about the winter bite. After a full day of playing in the snow, you can come inside to a cup of hot cocoa and watch a movie while still feeling cozy in your flannel pajamas.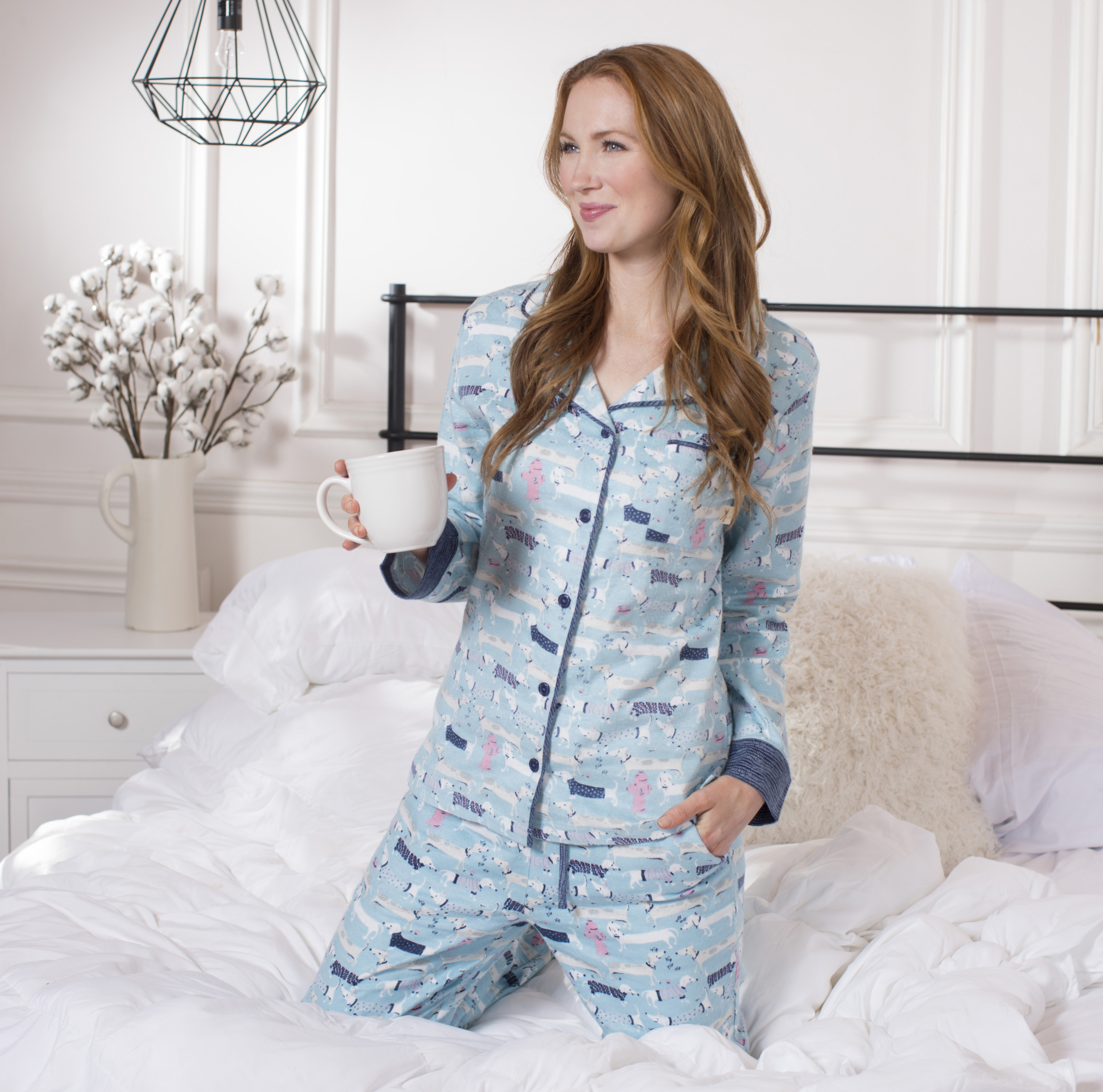 5. Play with your Pets
Another perfect way to spend a snow day is to hang out with your pets. Give them a little extra love! They don't like being cooped up in the house during cold weather either. Play with them a little more. Take the dogs out to play in the snow, and entertain your cat with string games. It's a great way to exercise your animals and still enjoy a snow day. Our adorable. cat hide and seek women's flannel pajamas are the perfect way to stay cozy and comfortable. A snow day is a perfect opportunity to relax and enjoy the day. Don't feel pressure to catch up on a to-do list and don't force yourself to run errands. Take a snow day and make some great memories with the family! Soft flannel pajamas for kids are the perfect way to make any snow day or even lazy Sunday a perfect cozy day. With Munki Munki illustrations and the softest fabrics, our pajamas will definitely be everyone's favorite for any snow day and every leisurely weekend. Take a look at our unique prints on our flannel pajamas for this cold weather winter and choose your favorites!